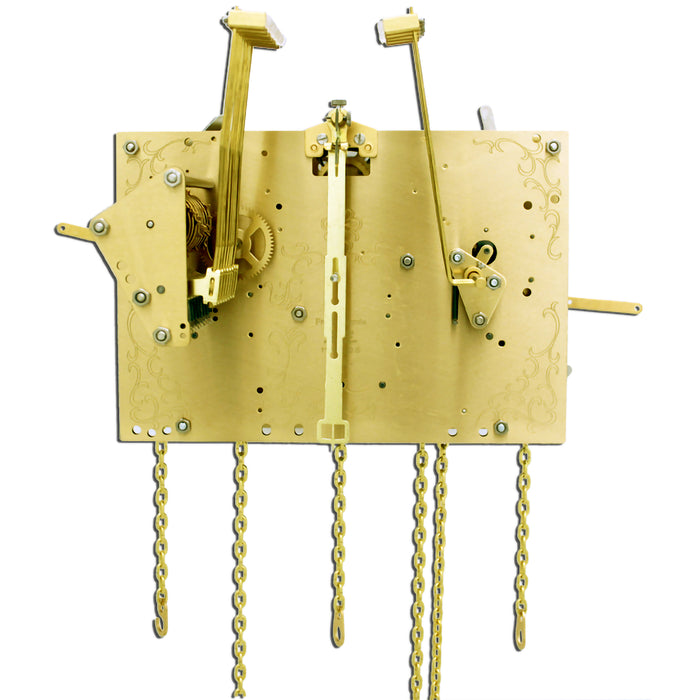 Hermle Clock Movement 1171-050
Original price
$750.00
-
Original price
$750.00
Replaces clock movements marked 1171-050. Various gearing sizes available, so be sure to select the size below that matches the number engraved on your movement.

Hermle 8-Day Triple Chime, Chain Driven, Mechanical Movement with Second Hand Feature and Automatic Night Shut Off.
Handshaft: 33.2mm.
Plays Westminster, St. Michael and Whittington Chimes.
Two-Year Factory Warranty.

MADE IN GERMANY.