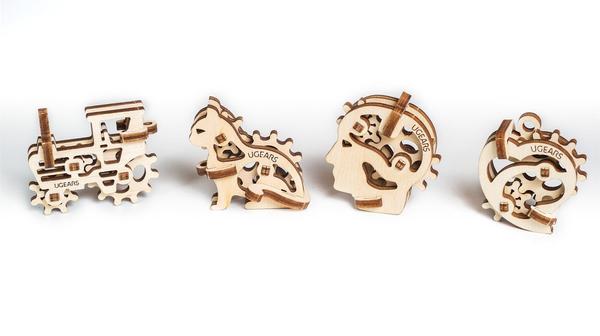 UGears U-Fidgets Tribiks
Original price
$14.99
-
Original price
$14.99
UGears U-Fidgets Tribiks is great for therapy. Are you losing control, having anxiety issues? Then this set of 4 unique individual miniature models of U-Fidgets tribiks with 4 tribiks in each set is made for you. You can use them to organize your thoughts and ideas, drive new insights, relieve stress, and regain control over your emotions. They are small enough to fit into your pocket or purse so they can become your daily companion to be used for therapy when any awkward situation arises.
This do it yourself model is made from eco-friendly wood made up of just 10 pieces and takes just a few moments to assemble.
U-Fidgets Tribiks therapy model is great as a trinket or key charm.
*These sets do not use toothpicks for the assembly
Model size: 1.9 x 0.3 x 1.9 in
Package size: 3.9 x 3.0 x 0.6 in
Number of parts: 25
Level: Easiest
Assembly Time: 10 Minutes
Recommended Age: 14+
Kit weight: 0.16 lb
Manufacturer: UGears