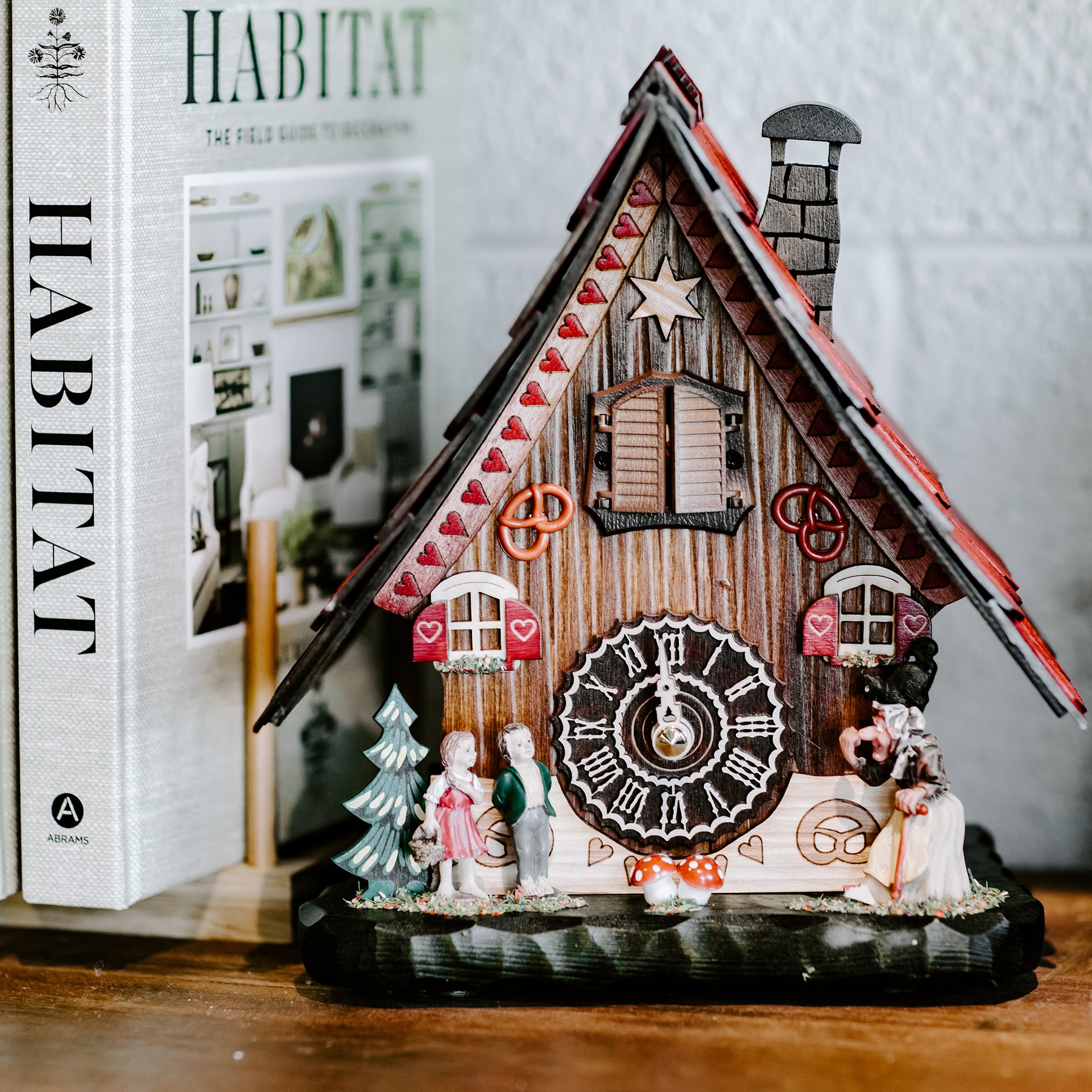 It's been a CUCKOO year
The air is crisp. Your breath makes a little cloud of fog in the mornings as you head out to work. The leaves are starting to get that hint of red.
Fall is in the air, and as we're somehow reaching the end of September on what has been a cuckoo bananas year, we've got cuckoo clocks on the brain. October is also the time of year when we traditionally celebrate Oktoberfest as a nod to our German roots, and this year, we're combining Oktober and cuckoos in an exciting special that we're so excited to share with you!
But first, we thought it might be fun to learn a little history about cuckoo clocks. We know that they likely originated in Germany (horologists still aren't sure; who would've thought there was controversy and debate in the clock world?) but it's generally accepted that a renowned clockmaker from the Black Forest village of Schönwald, Germany named Franz Anton Ketterer created the cuckoo clock in the 1730s, inspired by the bellows of church organs to replace the chimes that was then typically used in clocks.
For such an iconic part of clock history, there's surprisingly little known about the origins of the cuckoo clock, and many do not agree with the theory that Ketterer invented the cuckoo clock at all, but evidence does support the idea that the cuckoo clock (a more primitive version), was invented in the mid-1600's—almost a full century before Ketterer supposedly invented them.
In any case, we do know that the cuckoo clocks as we know them were developed and refined by the talented craftsmen and clockmakers of Black Forest, Germany.
So, the next question is—why a cuckoo? The cuckoo bird, Native to Europe, had been considered a natural marker of time as its appearance was associated with Spring—bringing exciting news of warmer weather. Since it is generally accepted that German clockmakers were the most active during the Winter (stuck inside to avoid the cold and snowy weather), we can imagine that they likely felt that by paying homage to the cuckoo bird, it was a good wish to make it through the Winter quickly and enjoy the warm days again.
I think we can all look forward to the days ahead, which is why for the month of October, Emperor is giving away a free gift with the purchase of any cuckoo clock over $250!
 The Wulfric is a time-only quartz cuckoo clock from the Black Forests of Germany and features beautiful hand-painted details such as florals and the infamous cuckoo bird. This miniature clock makes a wonderful gift, so you can knock out two birds (ha!) with one stone and get ahead on your holiday shopping with this offer. What's not to love?
Head on over to our cuckoo collection to pick out the one for you!
 Also, isn't the Wulfric adorable? Let us know what you think!